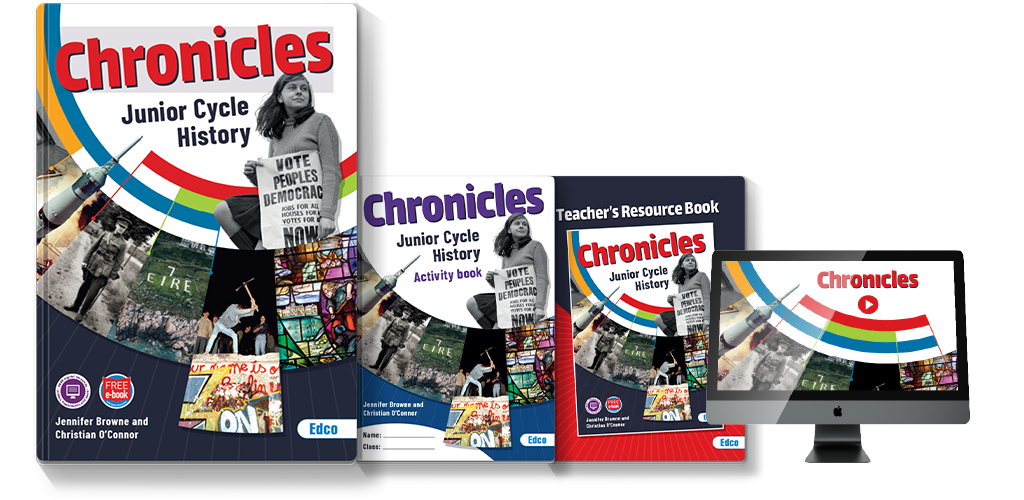 A Complete Package for Junior Cycle History
Chronicles is a fresh, new, student-friendly package for Junior Cycle History. It provides a path for students to acquire the historical skills, understanding and knowledge required for the Junior Cycle course and the Final Exam.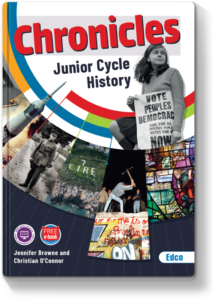 The Chronicles package includes a:
Student Textbook

Student Activity Book

Teacher's Resource Book

Free Digital Resources
'REMARKABLE WOMEN IN JUNIOR CYCLE HISTORY'
WITH CHRONICLES AUTHORS CHRISTIAN O'CONNOR AND JENNIFER BROWNE
Knowledge-rich chapters allow for in-depth study and facilitates students' natural curiosity
Aligned to the specification with relevant Learning Outcomes and student-friendly Learning Intentions listed at the start of chapters
Accessible language caters for varying levels of reading ability
Difficult words are explained using Dictionary Boxes and Key Words are defined and highlighted in the text
Working with Evidence questions include a wide variety of primary and secondary sources
A strong emphasis on women's invaluable contribution to and significant role in history
Activate a Key Skill boxes enable students to develop the key skills of Junior Cycle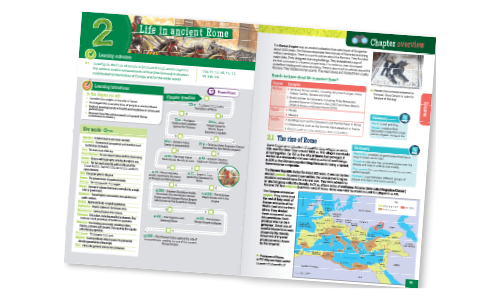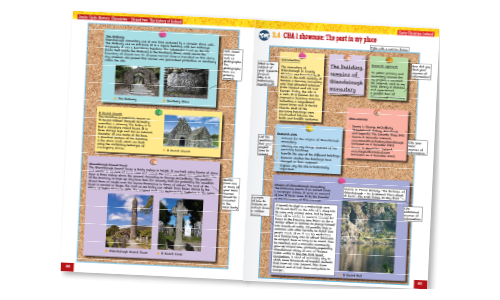 A focus on CBAs with sample CBAs within the text and a dedicated chapter providing a step-by step guide to completing each CBA
Includes a variety of questions aimed at recalling information, improving key skills and exam preparation
Think like a Historian questions challenge students to use key information to think critically
Exam-focused content with Sample Exam Questions
A Guide to the Final Exam based on the 2022 SEC Exam paper includes an answer guide, marking scheme and exam tips
The Student Activity Book includes a range of engaging and fun activities to be completed in conjunction with the textbook
It is also source-based and includes many primary and secondary resources which students can evaluate to prepare for exams
The Chronicles Teacher's Resource Book will help you plan your lessons more easily and contains:
Planning support – units of learning and scheme of work/yearly plans
Solutions – to the textbook knowledge retrieval questions and activity book questions
Supplementary resources – additional Working with Evidence (Sources) questions, word scrambles and thinking quilt activities for students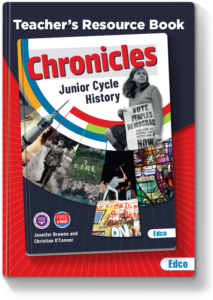 Digital resources

 – listings of all digital resources per chapter as well as Digital Tools for learning, Virtual Field Trip and useful Weblinks

The Teacher's Toolkit

 – this contains advice on Teaching strategies including:

Framework templates and knowledge organisers
Read history for pleasure
Documentaries and movies
Reading list for subject knowledge
Teachers and students can access the Chronicles interactive e-book at www.edcolearning.ie, plus a bank of free digital
resources, including:
Solutions and editable planning documents
Editable PowerPoint presentations and chapter summary documents
A wide range of video and audio material, including documentaries, biographies and accounts of ordinary people in history
Quizlet activities, video worksheets, useful websites and graphic organisers.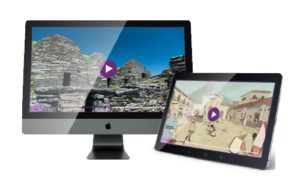 Christian O'Connor
Christian is a History teacher at post-primary level. He is a history pedagogy lecturer in the School of Education, UCC. He is a former Chairperson of the Cork HTA and is a regular presenter at their seminars. He is well known for his website, juniorcyclehistory.ie, and his Twitter account, @Hist_Matters.
Jennifer Browne
Jennifer is an English and History teacher at post primary level. She is a history advisor for Junior Cycle for Teachers (JCT). She is known for her Twitter account, @MsJBrowne.